Your go-to resource for Microsoft identity, security, and compliance
At Ravenswood Technology Group, we don't just offer our customers cybersecurity solutions – we deliver value and expertise you can rely on as needs and risks change. 
Based in Chicago, Ravenswood℠ helps organizations around the world – from those with fewer than 100 employees to those with over 500,000 employees– to secure and modernize their cloud, hybrid, and on-premises infrastructure. Our consultants use their unrivaled knowledge in identity and access management, security, and compliance to build proactive strategies for any challenge. Our high standard of service is why our list of long-term customers continues to grow. 
The Ravenswood Technology Group team consists of highly regarded specialists in Microsoft technology, including Microsoft Most Valuable Professionals (MVP) and Microsoft Certified Masters (MCM). With these qualifications, you can trust us to skillfully implement the full suite of Microsoft's security, identity, and compliance products and services to meet your operational goals.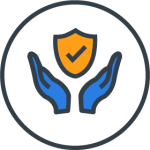 Combined years of experience